Posted by aaron at 12:01AM, Saturday, December 06th, 2003
Go Cambridge!
At midnight on Monday, May 17th, Cambridge City Hall began accepting notices of intent from same-sex couples seeking marriage licenses.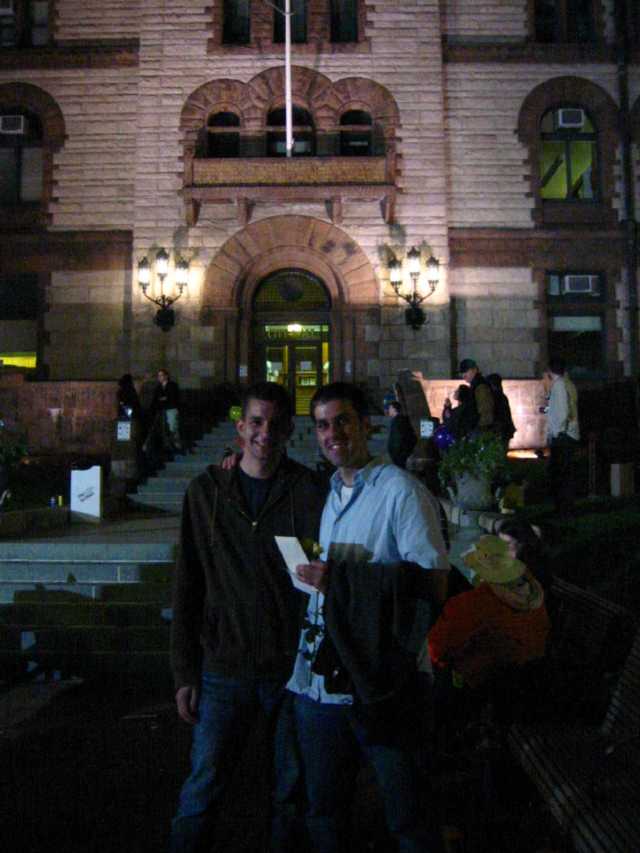 At about 4:30 this morning (May 17), we emerge from Cambridge City Hall, having successfully submitted our application for a marriage license.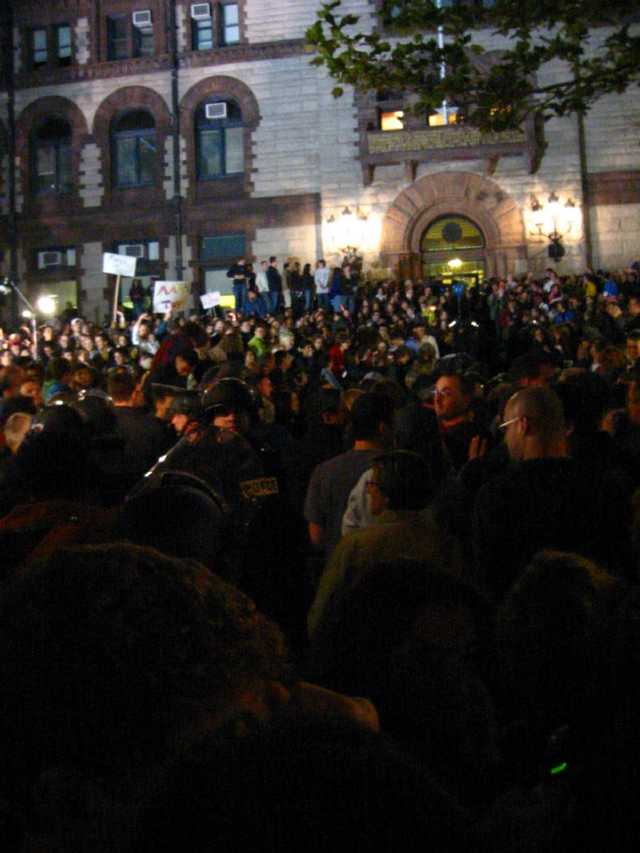 This was the scene at about 11:30 last night, as we braved a throng of thousands of ecstatic, cheering gay marriage supporters to get inside. Today, the City of Cambridge, and the Commonwealth, celebrate a stunning victory for progressivism, and an historic step forward in America's history of civil rights.
All content copyright © 2001-2009 the owners of http://www.circa75.com/